"God bless Africa, Guard her people, Guide her leaders, And give her peace."
— Trevor Huddleston
Anglican Women's Federation
The AWF is a body open to all persons 18 years of age and over in the worship of the Anglican Church of Southern Africa and shall be bound by the Constitution and Canons of the Anglican Church of Southern Africa.
Mothers'
Union
Membership is open to all those who have been baptised in the name of the Holy Trinity and intend to support, work towards, and uphold the above objects.
St Bernard Mizeki Men Guild
The BMMG is a guild made up of men and women over the age of 18 baptised and confirmed.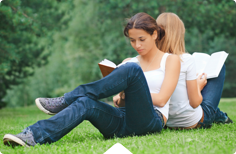 St Mary's Guild & St Agnes' Guild
These are two different girl and young women's groups who have dedicated they lives to God and living by Mary Magdalene ways and teachings.
Girl and Boys Friendly Society
GBFS is a worldwide organisation within the Anglican Communion. It provides ministries in a safe and accepting environment where Christ's love is evident and the Gospel is proclaimed.